By Syed Mussarat Khalil, Special Correspondence, TN Media News, International.
Jeddah- India's melody singer Kumarasano, playback singer MG Sreekumar, actor Dileep and many Indian artists will perform live music shows in Jeddah. This was announced by Janis Babu, chairman of Good Hope Events, in a press conference at Anchapara Restaurant (Azizia) in Jeddah with Saudi and foreign media representatives present from Saudi Arabia, India, Pakistan and Bangladesh. Good Hope Events has achieved excellence as a participant in various global events in Saudi Arabia as well they have already made a mark in many philanthropic and cultured fields in Kerala and outside.
The two-day music festival will be held from February 2 to 3 at the Equestrian Club on Asfan Road in the Al-Frosiyah district of Jeddah. The event with the approval of the Saudi General Entertainment Authority (GEA), will be regulated by entry passes.  Organizers expect the festival to attract more than 35,000 music fans from Asian communities. Janis Babu, chairman of Good Hope Events, told TN News that Saudi Arabia is hosting large-scale entertainment and cultural events and is becoming the largest entertainment hub in the Gulf region.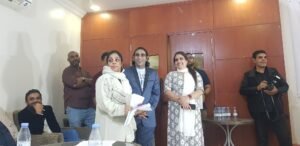 "We are planning to introduce the same standard of events for our Asian community," he said. "We are working closely with the relevant authorities and ensuring all safety measures as we organize live music performances for thousands of foreigners in Jeddah, especially from India, Pakistan and Bangladesh," Janis Babu said. From the Malayalam cinema's favourite actors Dileep, singer Srikumar, Nadershah, Kottayam Naseer, Ranjini Jose, Amrutha Suresh, Fazeela Banu, Mahesh Kanjomon and others will perform at South Indian Night on February 2.
On February 3, the Bollywood Night Music Festival will be headlined by famous musicians like Sanu and Rachna Chopra, while various artists from Pakistan and Bangladesh will perform. Tickets for the two-day music festival are divided into four categories. Tickets will be available in VVIP, Diamond, Gold and Silver categories.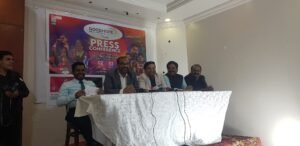 Bollywood music events are a recurring theme on local event calendars. On Friday, Makan Music Center in Jeddah organized an Indian-themed music night to support local artists and bands. Indian music lovers were treated to popular Bollywood tunes and other genres of music. The themed night was part of the house's calendar of cultural events during which local bands performed genres including Arabic and Latin music. VVIP ticket holders will have specious parking facilities separately.
Each ticket category will have separate entrances and each ticket category will have a food stall.