BY: Syed Mussarat Khalil

Sialkot-based Pakistan's third private airline Air Sial's first international flight arrived in Jeddah from Lahore carrying 180 passengers on Wednesday.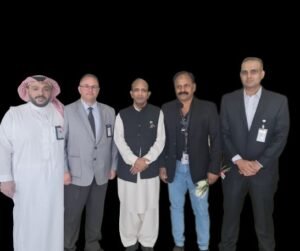 Consul General of Pakistan Khalid Majeed welcomed the inaugural flight of Air Sial at the North Terminal of King Abdul Aziz International Airport (KAIA) in Jeddah.
He was accompanied by Deputy Consul General Adan Jawaid, press consular Syed Hamza Saleem Gilani and other officers of the Consulate General of Pakistan. Officials of the management of Air Sial and the officers of the Sialkot high management committee were also present there.
According to the press release from the Consulate General of Pakistan Jeddah, the launch of Air Sial flights to Saudi Arabia is a milestone for the promotion of Pak-Saudi friendship. He also thanked the Saudi government for providing support to Air Sial.
The flights of Air Sial will further improve the bilateral relations and the new airline will increase the connections between the two brotherly countries, which will pave the way for further cooperation and increase trade, Consul General added.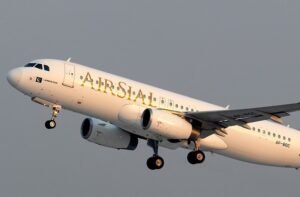 Meanwhile, on the joyous occasion of this flight arrived in Jeddah, a leading socio-political figure and founder Convener of Pakistan National Solidarity Forum (PNSF) Syed Riaz Hussain Bukhari invited Air Sial's Country Manager for Saudi Arabia, Shakir Farooqui, Pakistan's Consul General Khalid Majeed, Sajid Manzoor Director General Hajj Pakistan, Hamza Gilani Press Consular, Saeed Basra Director Air Sial, Sales Executive Moozam Habib, and many members of the Pakistan community were present.
Chaudhry Afzal Jatt, Chaudhry Muhammad Akram, Chaudhry Afzal Jatt, Nosheeroon Khattak, Rizwan and many Pakistani dignitaries, Executive Members of PNSF were present at a Sahri dinner.