by: AtharG TN Sports Karachi
We also want to look smart, but perhaps the body is naturally such that despite efforts, the weight is not able to lose much weight.
"Tell us which flour you eat"
"You will finish the whole ration of the house alone"
"Do exercise, how are you?"
"Do you get clothes in your size?"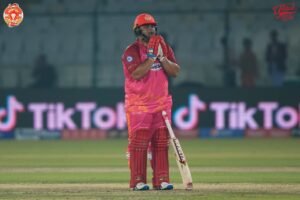 I have been hearing this and many such things since my childhood so I am well aware of the disadvantages of being "fat". No, we eat breakfast, McDonald's in the afternoon and KFC at night.
We also want to look smart, but perhaps the body is naturally such that it is not able to lose weight despite efforts, when you lose a little weight, you return to the old figure for some time, sometimes even rejection. Have to bear it, man your work is excellent but overweight will not look good on TV.
Journalists are teased as envelopes. I was once told by a PSL franchise owner that he was mentioned as "fat" in a meeting. I am well aware of this, maybe if he was not the son of Moin Khan, his talent would have been limited to the roof of the house or the street of the neighbourhood, but because of his father, opportunities came and he proved that he could play cricket despite being overweight. are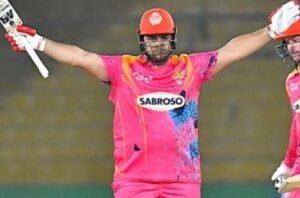 No one can deny Azam's talent, many years ago when Nadeem Umar compared Azam's batting to Chris Gayle, everyone laughed, and then he was fed by Quetta Gladiators in PSL. So in the beginning, there were limited opportunities, the performance was not good, and because of the fact that the father was the coach, there were also taunts from the mentor.
If a young man has to endure such things all the time, he leaves everything and sits at home, but Azam's father, Moin Khan, is the owner of a very strong mental personality. Despite this, he did not give up and continued to work hard, there was a time when he lost a little weight, but now he is back to his old self, in the past few days at the poolside of the "Mowan Pak" hotel with a friend. He was sitting and talking when suddenly Azam Khan came there.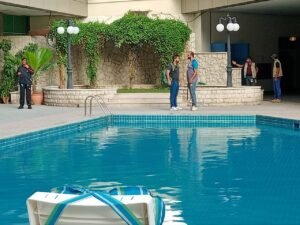 When they saw us, they stopped and saluted, at that time I looked at them carefully and realized that they had gained weight again like me. Fitness certainly plays a very important role in the selection of the national team. In T20, you have to score runs and also save runs. It does not help, maybe this is the reason that Azam is a wicketkeeper like his father, he has taken many wonderful catches even by diving, and as a fielder, he also performed better when he played.
The way he hit sixes against Quetta Gladiators in PSL was noticeable, his innings of 97 runs increased the interest of the fans in the event, and a six reminded Hasnain of his father who also played such shots. used to, Azam is performing well in other leagues around the world, he is a hero in West Indies and Bangladesh, Quetta must be regretting why he was allowed to go to Islamabad United, the problem was that both he and Sarfraz Ahmed There are wicket keepers, the captain cannot be dropped.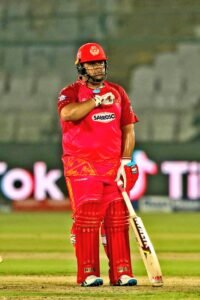 Azam was getting fewer opportunities, and along with the coach as a father, Moin Khan also felt that Azam's talent would be wasted, so he kept a stone in his heart and let him go to another team, I can understand that.
Seeing Azam hit sixes and fours against his own team, Moin Bhai will hardly be able to control his emotions, his heart will want to get up from his seat and celebrate well, but then he will feel lighter after seeing the condition of his team. We will have to settle for applause, in the past, we have seen many overweight cricketers perform.
An example of recent days is Rakhim Cornwall of West Indies, his weight is probably more than Azam but he also performed well in international cricket, I am now convinced that Azam will at least play T20 for Pakistan.
Cricket can only be played, looking at Mohammad Rizwan's brilliant performance as a wicketkeeper entry, it is not possible to fit him anywhere else on the field. It remains.
If you give them a chance, the impact will definitely be seen, the team will also get a good power hitter, and make a plan to improve fitness beforehand so that they can be more effective, so much talent is wasted.
It should not be done, today if Azam announces to leave Islamabad United, every franchise will be ready to take him, even those who make fun of him have become hostages of good sport, don't ignore him just because of obesity. Do it wherever you feel the need, give the opportunity, and surely the team will work.
And yes, I have found out that Azam does not eat biryani or fast food all the time, his body structure is like that, despite this, his female fan following is also huge, and people are eager for selfies.