Discussed taking steps to run the organization's affairs and other important issues.
Arshad Raza Bureau Chief TN Media News:

RIYADH: A high-level meeting of Arain International was held in the capital city of Riyadh, which was presided over by the central president of the organization, Chaudhry Bashir Ahmed, while other dignified members were also present in the meeting, discussed taking steps to run the organization's affairs and other important issues.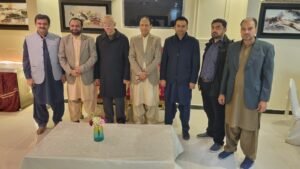 On this occasion, after mutual consultation, the eminent businessman Mian Sajid Mushtaq was elected as the president for the organization Arain International Riyadh Region, while prominent and worthy figure of the community Wasim Sajid was elected as the general secretary, also Mian Mushtaq was elected as the chief organizer and Munir Ahmed Shad, organizing committee. Shad, Naveed Qaiser and Iftikhar Arain were also elected.
In the meeting, the central chief organizer Mujahid Nadeem Ramy also appreciated the process of organization in the meeting and said that it will increase a caravan and pave the way for social welfare.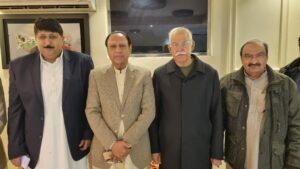 Speaking to the audience, Munir Shad appreciated the initiative taken in the best interest of Arain community, and added that "we will work out for the betterment of our businessmen in Pakistan and abroad while extending help for the welfare. And in the next session we will work out for the suggestions made for various issues".
Addressing the guests, Chaudhry Bashir Ahmad, the Central President of Arain International said that he is extremely happy and pleased that there has been significant progress in the organization of Riyadh region and young blood like Mian Sajid Mushtaq and Waseem Sajid have been brought forward. This will definitely improve the organization and strengthen the mission of the service.
On this occasion, Mian Sajid Mushtaq and Wasim Sajid expressed their gratitude and said that there is a large number of Arain community in Pakistan, which is active in business activities including farming and actively participates in welfare works, which helps the community and others. Pakistanis are also benefitted. Our aim is to promote the spirit of service through the community platform and our effort will be to further this spirit and fulfill the duty of serving the people together.
On this occasion, Mehr Waqar Naseem Ahmad Chaudhry, Central General Secretary of Arain International Organization said that this meeting of Arain International Organization is being held for the first time after Covid-19.
The series of assistance to the people was continued during the Covid epidemic under the leadership of Chaudhry Bashir Ahmad and with the gracious help from the Embassy of Pakistan, and we affirmed that it will be extended to Saudi Arabia and Pakistan in the future.
https://tnmn.tv/